HAWANAY ELEMENTARY SCHOOL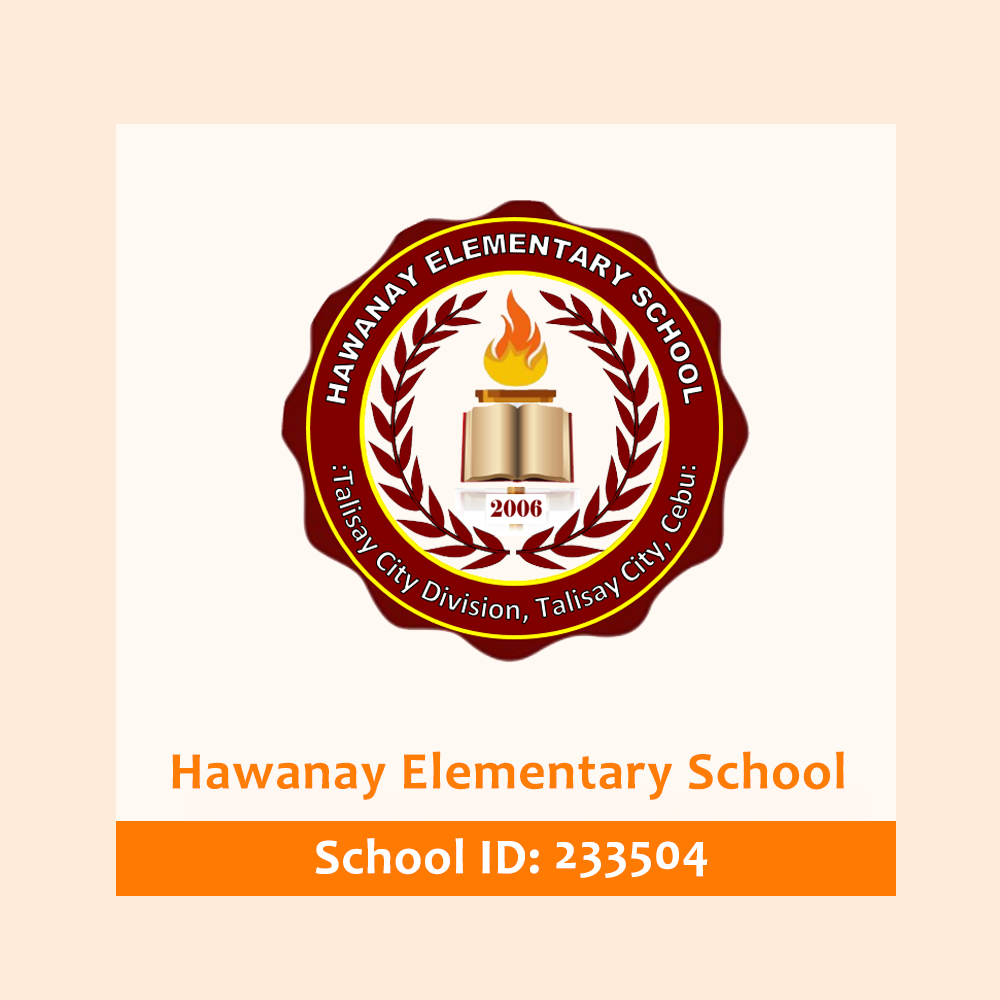 Hawanay Elementary School is a government school under the Department of Education,City of Talisay Division. The school is located at the mountain barangay of Hawanay,Tapul,Talisay City, Cebu.
The name Hawanay comes from the place where the school is situated- the small community of purok Hawanay.The meaning of the word Hawanay is plain land or "hawan".
The school was established since 2006 and started with small number of learners. Later on as the population of the community increases the number of learners also arises. Up until now the school is catering the different needs of the learners.
VISION
THE DEPED VISION
We dream of Filipinos who passionately love their country and whose values and competencies enable them to realize their full potential and contribute meaningfully to building the nation.
As a learner-centered public institution, the Department of Education continuously improves itself to better serve its stakeholders.
CORE VALUES
Maka-tao
Makalikasan
Maka-Diyos
Makabansa
MISSION
THE DEPED MISSION
To protect and promote the right of every Filipino to quality, equitable, culture-based, and complete basic education where:
– Students learn in a child-friendly, gender-sensitive, safe, and motivating environment
– Teachers facilitate learning and constantly nurture every learner
– Administrators and staff, as stewards of the institution, ensure an enabling and supportive environment for effective learning to happen
– Family, community, and other stakeholders are actively engaged and share responsibility for developing life-long learners